The ubiquity of Trademe in New Zealand is well documented but this 'advert' changes the way we do things.
Not long ago a roadside for sale sign would include make, model, service history, price etc. …but here, it assumes that you'll simply go to the website, enter the make and model of the car and all the info will present itself.
This assumption places a heavy reliance on trademe's search function,  but is there a way that Trademe can leverage this behaviour to it's advantage, and to the advantage of it's customers?
For each roadside sale, a printable A4 sign could be auto-generated for sellers to print and display.
These could include unique barcodes so that mobile devices with cameras could be instantly taken to the auction web-page and place a bid on the house, car, boat etc.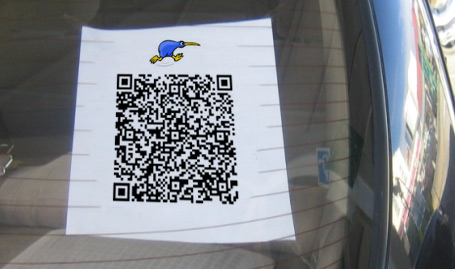 This entry was posted in