Posted on | September 20, 2012
A couple of years ago I visited the Eames' 'case study house' and thought I had entered design nirvana.
…Well, it did have a great swing: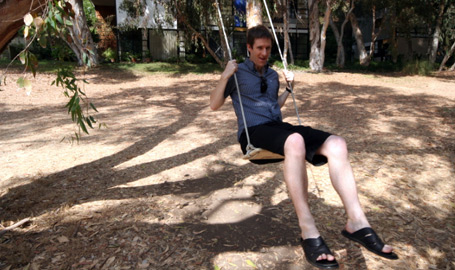 Next week I'm heading back to California, this time on a journey into the home of 'design thinking'
Check out the highlights of the schedule…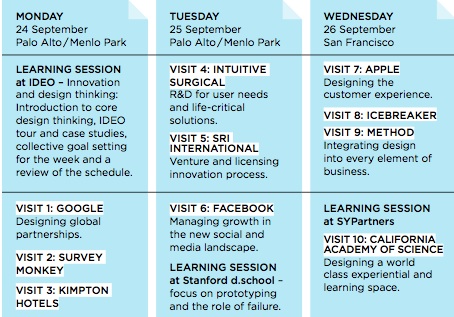 I'm heading there with 25 CEOs of Kiwi export companies in the Government-backed Better By Design programme.
Along with a dozen others, I'm playing the role of 'design integration coach', helping promising NZ companies to integrate design into their business.
The principles behind the programme borrow a lot from the 'design thinking' school of thought popularised by IDEO, and more recently Stanford D.School. Both of which we'll be visiting.
I've always been dubious of 'design with a capital D'…
In fact, I tweeted not long ago:
"Is design thinking to design what cookbooks are to celebrity chefs?"
I'd love design thinking to be more than just a tarted-up version of taking a user-centred approach to design, beginning with end user insights.
This trip will either fully convert me, or leave me wondering whether it's another wardrobe for the emperor.
I'll let you know how it goes…

Comments