Cicadas chirping, cabbage trees awakening to a summer breeze and with the rest of the house emerging to another day of an island escape UX retreat, I was interviewed for a podcast by Chris from We Create Futures.
This was flipping the lens, because interviewing people is the basis for so much of my work, but now for the first time I was the subject.
And becoming Neil? … well, it's not the first time I've been confused with a musician … Most people know me as Bomo, not Bono. But in his introduction to the podcast, Chris likens me to a Neil (Not Young or a Diamond).
You'll find out which Neil, by listening online.
Or you can download it as a file.
We talk about my make or break childhood, the winding road from factory floors of the snow/surf industry, through architectural and UX design in London, to my experience coaching execs to understand their customers as part of my work today in design research.
Chris injects topics of curiosity, creativity, generosity … and my book – USERPALOOZA, which I'm super proud of. (Also available on Amazon)
The podcast is 20 mins long and my bit starts at 1:15 (including Fleetwood Mac reference).
Thanks to Chris for hosting!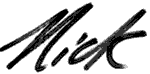 This entry was posted in