It took some balls to design and launch a product for the hard-to-impress and razor-critical user experience market a year ago…
My first batch of 10 weren't quite 'minimum viable product', but small production runs and a direct feedback loop from UX folk who buy and use the product has fuelled iterative evolution of a 'live' product. It's a bit like every batch is a prototype.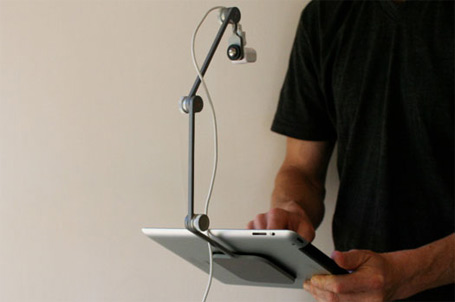 Originating as a 'number 8 wire' solution, Mr. Tappy now helps UX designers in 23 countries to capture user behaviour as UX research participants interact with their designs on mobile devices.
Looking to improve things is an occupational hazard for people with a usability background, but this is a breed of customers who go out of their way to provide constructive feedback. I'm not sure the product would be where it is without the input from my customers.
It's been possible to adopt changes, make tweaks to the product, packaging etc. from batch to batch. From an added tip in the user guide, to a different anodised coating to minimise reflection.
Shipping with the current version is an alternative to the velcro attachment. I simply build this into the production run and keep my ear to the ground for a verdict – hey presto! user research is baked in.
'Perpetual beta' is an aspiration in some digital projects, but doing this with a physical product has been a great antidote to working with some companies product development cycles. Oh the the luxury of tweaking as you go, as opposed to the big ramp up to launch. At least my clients employ design research to get as close to the target (and target customer) as possible before hitting the ramp!

I'll keep 'launching' my prototype and, thanks to my customers… with every batch – another slightly evolved design.

How lucky I am to have customers who are as articulate as they are demanding.

This entry was posted in